Financing Services: Walker Financial has for many years been a leader in leisure pursuits loans. Even if you have the cash in hand, it may be in your best interest to hold on to it and finance the purchase. Let Walker Financial advise you on financing options.

Canvas Sells Boats! It's no secret that boats with curb appeal sell faster, and at higher prices than the same/year model boat in a tired state. A good "wax and buff" before listing is always helpful, but there is nothing like a bright, clean canvas system when it comes to creating a good first impression. Buyers like to see a system in good repair, with clear plastics, and bright canvas colour free of mildew and other stains. If your boat is in the Severn Sound area, and you are considering moving up, why not contact one of the local canvas shops for quote on repairs or replacement. The investment will be returned through a shorter sales cycle, and a better selling price. In the meantime, your own enjoyment of the boat is renewed, and who knows, you may decide not to sell the old gal after all. Our customers have specifically mentioned the following shop as a top-quality outfit:
Boating Georgian Bay Here's a web site dedicated to boating on the Bay. You'll find loads of useful information, hints and tips, and maybe even a few boating friends as well. A great way to keep abreast of the latest issues of concern to all area boaters.
GB Boating


http://gbboating.webs.com/
Georgian Bay Land Trust . Dedicated to protecting the wilderness of our unique archipelago for future generations. Learn how you can contribute to this most worthy endeavor.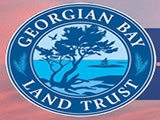 Environment Canada Radar Need to know current conditions? This site provides a near real-time picture of storm/precipitation activity for Southern Georgian bay with animation. .
The Weather Network Weather forecasts and much more for the Midland area.
Marine Forecast Environment Canada marine forecast for Southern Georgian Bay.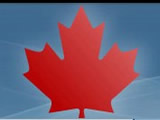 Sailflow Everything you need to know about wind activity based on local weather station reports. Provides current and forecasted wind direction and velocity with marine chart overlays.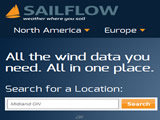 Realtime Observations for Georgian Bay
Realtime Observations for Lake Simcoe